"I've interviewed hundreds of 'self-help' authors and speakers and I heard things from Alan in this program about happiness I've never heard before." -Wayne Kelly, Award-winning morning talk show host.
As a former therapist and now an executive coach and expert on high performance and happiness, Alan has been quoted as "an expert on happiness in the workplace" by U.S. News & World Report.
Enlightened Happiness:
Seven Keys to Creating an Exceptional Life!
If you want more happiness and want it more consistently, take a few minutes and see if this mini-course is what you've been looking for; something practical you can put to use right away.
We were taught a formula for happiness that is broken: Success=Happiness.
We were taught to get good grades at school, get that college degree, land a good job, keep our heads down and do great work and climb the ladder of success. The message was that our success would make us happy.
But we were (unintentionally) misguided.
So here we are and most of us would say we aren't as happy as we'd like to be in some areas of our life.
We have more stress, pressure, and frustration than we want.
We'd like to feel more in control of our life and destiny.
In short, we just want to be happier—more fulfilled, at peace, and full of life.
And we can have that by following a different path.
Instead of following the "Success equals happiness" path we can follow the "Happiness creates success" path.
We want to be successful, of course.
But if we're not happy, we can't enjoy what success we have.
It's time we realized we don't have to be happy or successful—we really can have both.
I know that because I'm a former psychotherapist and for the past fifteen years I've been an executive coach for corporations and also a transformational life coach for individuals and couples.
I've learned that ultimately, at work and in all other areas of life, we want to be successful—but not at the expense of our happiness!
And we can be successful and happier when we discover that happiness is the engine that drives success.
That's because how happy and fulfilled you are in life (or aren't) makes it either easier or more difficult for you to:
Succeed at work and enjoy what you do—yes, that's possible!
Have happy relationships with your significant other and children—connect on deeper levels with them
Bounce back from disappointments, challenges, and setbacks in life—be resilient and powerful
Become your healthiest self ever—have a lighter body, more energy, and fitness
My new happiness course gives you simple and powerful breakthrough insights, tools, and "happiness hacks" to put more happiness, peace of mind, confidence, and positive energy into your life.
Of course, you'd expect me to say that I know. But I'm not the only one saying it:
"I've interviewed hundreds of 'self-help' authors and speakers and I heard things from Alan in this program about happiness, stress, and relationships I've never heard before." -Wayne Kelly, Award-winning morning talk show host.
"Alan's happiness program is approachable like he is, and it's practical and thorough! I've learned that happiness (contrary to popular belief) is not elusive and therefore very attainable. If you truly want to be happy, let Alan show you how." – JoAnn Corley, Founder-CEO, The Human Sphere
My happiness course gives you:
A roadmap and no-fluff guide on how to be happier with yourself, your work, your relationships and more
Coaching assignments you can use right away to boost your happiness now
A workbook with coaching assignments every step of the way
Transcription of the entire audio course in e-book format
It's like sitting down with me and having the opportunity to ask me some of the most important questions about how to boost your happiness, change how you see yourself and how to be stronger in the face of challenges.
It will grab and keep your attention and tell you what you need to know about your happiness and how to develop it.
A Little Background on me:
I'm an expert on human behavior, human potential, and human performance.
What do I know about happiness? U.S. News and World Report calls me "an expert on workplace happiness."
Before I became a coach, I was a therapist in private practice for twelve years in the Chicago suburbs(Naperville).  Hey, don't judge me, that's how I learned how to help people in desperate situations turn things around fast.
Whatever challenge you're facing, I've likely helped hundreds of clients overcome the same thing.
I'm also an executive coach for managers and leaders in some of the biggest organizations in the country and I created the workshop "Leader as Coach" for the Centers for Disease Control in Atlanta, GA. I've delivered workshops across North America on "How to Thrive Under Pressure."
Earlier in my career, I spent ten years in private practice, in the Chicago suburb of Naperville. As a therapist, I helped individuals and couples change their biggest problems, stress, and heartaches.
So how did I get into coaching and also working with companies?
Many of my clients were managers and executives and they began to ask me to coach them at work and to do workshops on leadership, conflict, stress, and to enhance performance and happiness in the workplace.
My clinical experience as a therapist and my work with companies have given me a unique perspective when it comes to helping people thrive in both their personal and work lives.
Along the way, I've discovered what works when it comes to bringing about change in the fastest way possible no matter how long you've been dealing with your challenge.
How You Can Listen and Read Your Way
To  a Happier, More Fulfilling Life
Listen to the audio segments: My happiness course is easy to listen to. It's a fast-paced paced two hours because I've broken it all down into fifteen minutes segments. Each segment ends with your "coaching exercises" so you know what to do right away for more happiness, resilience, and a deeper understanding of the life you are living.
Read the transcription E-Book of the audio: If you prefer reading over listening, everything on the audio is transcribed into an easy-to-read e-book. However, I encourage you to listen to do both (listen and read) so you give your subconscious mind two ways to absorb the insights, tips, and strategies I give you.
Take Action: You get a workbook that will guide you through the coaching exercises so you can begin to see results and progress immediately.
Here's a sample of what you will discover in my happiness course: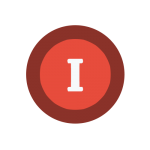 Introduction:
Two reasons happiness can be harder than it really is and what to do about it
Were you ever really taught how to be happy?
Here's one of the fastest ways to feel happier right away
The one thing all my clients want
We think we want to "lose weight"—but what are we really wanting?
One of the biggest "Happiness Traps" even the smartest people fall into
Why and how many "happiness experts" are wrong about…
One of the best secrets for happiness from the field of Positive Psychology
What many therapists have been taught that can ruin your chance for greater happiness
Two of the "Basics" you need to master for greater happiness
If you want to help your children or others with happiness, here's where you need to start
What to do if you're in a challenging life or work situation
An 85-year-old client who looked back on his life feeling unfulfilled and what he did about it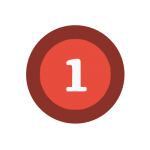 The First Key to Enlightened Happiness: Prioritize Your Happiness:
The first thing you must do if you want more happiness (.29)
Why many professionals such as doctors end up burned out, miserable and disillusioned (1:40)
The second thing must do to grow your happiness (2:07)
Are you guilty of doing this one thing that guarantees instant misery but feels so good when you do it? (2:27)
What most people learn in their families growing up that derails their success and happiness in life (2:33)
If you want your life to change in any way, you have to do this (3:05)
The trick to turning any circumstance in your life around starts with (3:29)
If you were taught this, you were set up for failure, depression, and anxiety (3:56)
The one powerful belief you need to create an incredible life (4:50)
Here's the truth on "How long will it take me to change my life?" (5:03)
New research tells us it takes this long to change a habit (5:56)
My "Never do anything you don't want to" principle (6:25)
What you have been programmed to think that creates stress (6::44)
Don't listen to what a famous author & speaker says about this (6:50)
What we're taught early in life that makes us procrastinate and fail (7:09)
Why this definition of being "mature" is just wrong and harmful (7:10)
Do you do this and unknowingly create needless internal resistance (7:17)
Use this mental trick to motivate yourself when you're not motivated (8:25)
When you feel you "have to" do something you don't want to do, do this (10:03)
Why prioritizing your happiness isn't selfish (10:10)
What negative and critical people teach us about happiness (10:38)
Why it can be harder for women to be happy than it is for men (11:10)
If you're taking care of everyone but yourself, you need to do this (11:40)
Overwhelmed? Here are two things to find and more peace of mind (12:25)
The "Pain-Gain Ratio" Why you don't make the positive change you want (13:34)
Your Coaching Assignment (13:51)
Bonus Coaching Assignment—The Happiness Wheel: Rate your happiness in major areas of your life (14:52)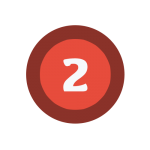 The Second Key to Enlightened Happiness: Don't Manage Stress, Use It
This is the most common response to stress …and it damages relationships (07)
The shocking question to ask yourself about your stress (1:00)
What this ancient Roman philosopher got right about stress (1:34)
If you don't really like your job or your marriage (1:50)
What my clients who had cancer taught me (2:40)
Stress, a simple definition (3:00)
Struggling with money? Here's what you need to know about that (3:45)
Most of your stress comes from doing this—what you should do instead (5:02)
How to cut your stress in half or more (5:14)
The surprising assumption you should make about your problems (5:29)
My client uses this brilliant strategy to stop stress cold (5:33)
Where 95% of your stress comes from (5:29)
The two things that are really causing your stress (Hint: It's not money problems, relationship problems, or work problems) (6:40)
Fear—you've been told it's the biggest thing holding you back—but you've been told wrong! Here's what's really holding you back (9:11)
Use my "Stress Formula" to understand how you create your own stress (10:20)
How my client turned his nightmare into fulfilling his life dream (11:03)
Two mental filters we all have; one makes you feel good, the other one makes you feel bad (12:07)
Why "being happy all the time" isn't good for you (13:33)
How to use times of feeling bad to your advantage (14:12)
Here's what to do when you feel angry, sad, or anxious (15:00)
Your Coaching Assignment: How to boost self-acceptance and confidence instead of self-criticism and self-judgment (16:07)
Your Coaching Assignment: Use this phrase to validate and support yourself no matter what (16:41)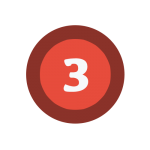 The Third Key to Enlightened Happiness: Master Your Self-Talk
If you want to be happier, more consistently you have to… (.13)
Self-talk, what is it?
What this Roman philosopher said is required for happiness (.52)
Why "words are the most powerful drug used by mankind" (1:11)
Why we don't pay attention to our self-talk (1:22)
Are you too hard on yourself? (1:59)
A simple tool to develop empowering self-talk! (2:11)
You are your own hypnotist! (3:34)
Coach yourself instead of criticizing yourself (4:00)
What you have to give yourself before you challenge yourself (4:05)
How your earlier life experiences set you up to be too hard on yourself (4:30)
How did early "authority figures" in your life talk to you? (5:20)
Before I can challenge my clients, and "push" them, I have to (6:40)
Why you have to earn the right to challenge yourself in any area (6:48)
Ways to change past, negative "programming: (7:12)
How to change your self-talk even when you don't have any time (8:14)
How to turbocharge your self-talk (9:50)
One thing I do with clients that enable them to quickly learn empowering self-talk: (10:05)
Here's a big obstacle that keeps people from changing their self-talk: (10:23)
How to feel strong, powerful, at peace and loved (10:39)
This explains why most people don't change in a year's time (11:05)
Some of the best advice you'll ever hear on changing your life (11:24)
If you want to find out what you're really capable of you have to work on… (12:00)
What about "Self-Sabotage" and your "Inner Critic"? (12:22)
What you need to know about all your behavior in order to change it (12:43)
What you should realize about your mistakes or "bad" behaviors (13:30)
Learn this truth and you'll criticize yourself much less (14:12)
Your Coaching Assignment (14:25)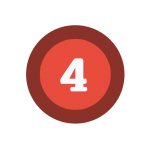 The Fourth Key to Enlightened Happiness: Do Work You Love!
If you're not doing work you love, you're not alone (.06)
Why a client of mine made almost a half million a year and was depressed (.56)
Is your work or boss hurting you without you realizing it? (1:10)
What will make you love your work: the "V.A.M.P." Formula (2:45)
The commitment you have to make to do work you love (3:29)
If you don't love your work, you don't have a "job problem,' you have a… (3:39)
The question you must ask yourself if you feel stuck in a job you don't love (4:08)
Is there really such a thing as your "dream job"? (4:58)
A "dream job" will have… (5:14)
Here's what your current salary and title is telling you (7:03)
Doing work you love requires this…(8:09)
Alan's "Career Success Formula" (8:08)
If you can't do this, you don't yet know what your dream job is (9:00)
Why "liking" your job keeps you from what you really want (10:15)
Is your subconscious mind hearing you unknowing say, "No hurry on this" (10:27)
What the "Work Mirror" Test reveals to you (11:00)
If you want both happiness and success at work…(11:45)
Alan's "Four Keys to Unlocking Your Dream Job (12:00)
What if you think achieving your dream job will take too long? (13:30)
The "Be Your Own CEO" principle for career success (14;29)
Your Coaching Assignment (15:10)
One reason you might not even know what your dream job is and what to do about it (15:34)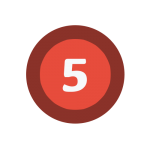 The Fifth Key to Enlightened Happiness: Rock Your Relationships
Your relationship with your significant other is like a mirror and a health gym (.05)
Your relationship is the best laboratory to…(.52)
The connection between a happy home and a successful career (1:34)
The significant question I ask couples I work with (2:00)
To have a great relationship, start here…(2:40)
How happy you are with yourself will determine…(3:17)
What ruins most relationships? (3:29)
Don't make this mistake in your relationship (4:02)
How to fix this if it happens to you (4:52)
Do you know what an ideal relationship is for you? (5:08)
Once you know what it is, do this… (5:39)
What you can learn from Navy Seals and Army Rangers to transform your relationship (5:47)
Three questions to ask every week! (6:10)
Stop doing so much of this and start doing more of this (6:29)
The one thing to tell your partner at least once a week (6:57)
What to do when you're afraid to bring up a sensitive topic (7:13)
How to reduce your fear of bringing up difficult issues (8:09)
The surprising way I often start out a couples coaching session and why (9:19)
One of the biggest traps you can fall into when you've been together for some time (10:28)
What couples unknowing do that prevents their partner from changing (10:55)
You might not think you do this in your relationship, but you probably do and why you shouldn't (11:46)
What you need to remind yourself of on a regular basis for a happy relationship(12:13)
Your Coaching Assignment (12:36)
Make this list and put it where you will see it every day (13:48)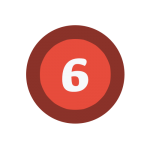 The Sixth Key to Enlightened Happiness: Develop Bullet Proof Self-Worth
A simple definition of "Self-worth" (.08)
The biggest mistake people make when it comes to their behaviors or emotions (.25)
What babies teach us about our worth: (43)
You are pure ________ and pure_______ (.58)
Never confuse your behaviors with… (1:17)
The fastest way for me to "diagnose" a lack of self-worth in someone (1:40)
Most people have no idea how often they do this one thing that is a blow to their sense of self-worth (2:03)
Is your income a sign of how high or low your self-worth is? Maybe, maybe not (2:46)
If you have difficulty asking for and expecting to get a raise… (3:03))
How do you feel and respond when someone gives you a compliment? (4:12)
Wayne, an award-winning radio talk show host reveals an early experience in his career that hurt his self-confidence and sense of self-worth (4:27)
If you want better things in life you have to do this (6:05)
What procrastination or being afraid to take risks tells you (6:09)
Do you struggle with perfectionism? (6:25)
The client who felt she was "damaged goods" (6:47)
Abundance thinking versus a "scarcity mentality" (8:16)
What if you owned a luxurious resort hotel and beachfront? (9:11)
Taking action to improve your life naturally comes when you…(10:30)
How do you feel when someone says, "I'll pick up the check"? (ll:05)
The "master coach" who knew how to give but not receive (ll:24)
Why you can be a very thoughtful, giving person and still be miserable (11:38)
Why famous speaker and author Zig Ziglar was only half right in one of his most important teachings (11:44)
Is it hard for you to ask for or to receive help from others? (12:10)
Why this coach cried when I told him this (12:45)
The Universe, God, Spirt (whatever term you use) can only give you what you want in proportion to…(12:51)
Do you find yourself comparing yourself to others? (13:00)
Instead of comparing yourself to others do this (13:39)
My client was a company full of scientists and I was nervous about doing this workshop exercise with them (14:25)
What you might be starving for (16:26)
Your Coaching Assignment (16:58)
What would you say if I asked you, "How awesome are you?" (17:11)
Alan's "WYSTTYBF" exercise to dramatically grow your self-worth (18:05)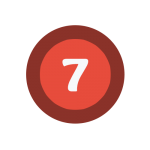 The Seventh Key to Enlightened Happiness: Happiness Hacks
(Here are a few of the simple but powerful tools and tips you'll get that work fast.)
How to "trick" your brain into feeling happy
The "Instant Happiness" exercise
How to use "Mental Pivots" to instantly change your emotions
A Powerful twist on making a gratitude list you've never heard before–unless you've been my client
Alan, how much is your happiness course? (a whopping package of Audio, Workbook, and E-book transcription of the audio, all in digital form to download immediately) 
For only $97.00, with 90 days guarantee or your money back, you get almost two hours of how to be happier right away and to take control of your life—and you get a workbook with coaching assignments and a transcription of the audio in e-book format. Plus, a FREE MEGA BONUS you can read about below!
My Guarantee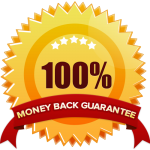 Your full satisfaction and happiness are guaranteed for a full Three Months. You'll love my happiness course or you'll get your money back. You have the full protection of PayPal–just let them or me know within three months that you want a refund and you'll get it immediately.
Prioritize your happiness now and give yourself the tools, understanding, and support you need to get the most out of life. I want you to be thrilled with my happiness course and I believe you will be.
NOTE: This is a DIGITAL COURSE that you can download immediately upon payment. No waiting to get all you need to increase your happiness right away.
Bring me your biggest challenge (relationship, wanting more confidence, accelerating your career, more clarity on what you want in life, anxiety, depression, etc.), or let's talk about your biggest opportunity you want to manifest.
By the end of the session, you will go away with at least one life-changing breakthrough and a plan of action.
You have ONE FULL YEAR from the day you get this incredible course that will change your life.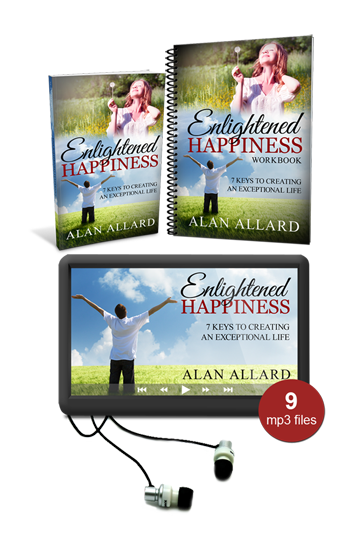 What Others Are Saying About Enlightened Happiness: How to Create an Exceptional Life:
"I LOVED listening to this! It was right on point with issues in my life and I found it so helpful. The 15-minute conversational format is really engaging. It was like talking to a good friend, but a much wiser, expert friend!
I listened to it when I was working out, and loved the "happiness hacks" and coaching exercises. Later I listened to it again and got even more out of it. They're simple enough that you can listen while you're busy but deep enough so that you'll want to listen again when you can give it your every attention.  You'll get something more out of it every time. I'd highly recommend this to all of my friends."
Laurie Kelly
"Your happiness course is freaking great! I've listened to it over and over again and each time I hear and learn something new."
T.J. Trent, M.B.A.
I thought I was a pretty happy guy already. Alan's program helped me realize I could have more profound happiness more often, and gave me a practical road map t to get there. I'll be listening to this again and again. Top-notch on every level. 
"I feel so fortunate for the opportunity to listen to Alan Allard's audio program, Enlightened Happiness. His vast knowledge and expertise in the realm of personal success and development come through in this course.
As a result of listening to the program, I am infused with new vigor to climb to a much higher plateau, both personally and financially. While listening, I felt very connected as Alan shared the 7 Keys with conviction along with his refreshing style and grace. He captured my full attention with his energy and the undeniable truth of his message. I always come away a better person as a result of listening to Alan."
Michelle Hill, Founder/CEO, Winning Proof - WinningProof.com
"I finished your audio course and while I rarely re-read any book or re-listen to an audio program, yours is one that I want to hear again. It is simply outstanding.
While I consider myself happy in my disposition, I discovered many ideas throughout your course to enhance my personal happiness. Your style of presentation is very easy to listen to without the need to take notes on the things you are saying. And throughout my day, I find my mind going back to points you made throughout.
The genius of your production is how comprehensive your coverage of the subject of happiness in so brief a period of time.
From your many years of experience as a psychotherapist, I felt like your real-life stories told throughout the book put "meat on the bones" of what you were saying. Your points made so much sense considering the context from which you were presenting them."
Randall Walters, Realtor/Broker
"I've interviewed hundreds of 'self-help' authors and speakers and I heard things from Alan in this program about happiness, stress and relationships I've never heard before."
Wayne Kelly
What Alan's coaching clients have said about how his coaching changed their lives:
"Working with Alan has been an incredible life-transforming experience. I am a completely different person and much happier person since working with him. I don't know too many people that are as insightful and absolutely brilliant as he is. Since working with him, incredible pathways and opportunities have opened up for me, and I have the courage to take advantage of them."
– Steve Pederson, Musician/Songwriter 
---
"Best money we every spent! For many years I was a stay-at-home mom, working part-time jobs. As our children started moving on with their lives, I found the need to redirect my life and follow a career in the theatre, which I had the education but little experience to accomplish. When I started meeting with Alan, I was working as a professional re-enactor for a living history program. Alan has helped me have the confidence to pursue my passion to be a successful theatre dresser and a costumer.
In a year's time, I have undergone a personal transformation in my thinking and as a result, accept regular professional theatre "gigs". He is very intuitive and has helped me to think "outside the box." At the same time, my husband had become increasingly unhappy in his job and his health was suffering because of it.
Alan was instrumental in helping my husband to change careers and be happy and fulfilled. Alan has also been equally valuable to my husband and I in addressing and encouraging us to change issues that had hindered our marriage for 20 years." -Beth Staff, M.A., Lead Guide- History Comes Alive, Springfield IL.
"As a recipient of Alan's coaching, I can wholeheartedly say that I'm in a much better place, both professionally and personally. Alan guided me through some rough patches in regards to my self-confidence and really helped me become more aware of the gifts and strength already inside me. Alan's coaching has helped propel my long-time dream of becoming a full-time entrepreneur into reality.
He is not afraid to be brutally honest at times in order to eliminate self-sabotaging efforts. Alan's encouragement and motivation, in addition to his emphasis on personal accountability, provided the impetus to elevate me to higher ground on all levels."
-Michelle Hill (Michelle's clients include past and current pro athletes and coaches for professional football teams such as the Green Bay Packers, Kansas City Chiefs, Baltimore Ravens, Houston Oilers, New York Jets and Dallas Cowboys.)
---
"Alan is an expert in human behavior and positive change. You don't want to miss working him when a need arises! Each dollar you spend will have a return on investment 10-fold."
– JoAnn Corley, CEO, The Human Sphere
---
"Alan's coaching has been key in my moving forward in not only my career but also in dramatically changing my personal life. I now have a new job at almost twice my previous income. Alan was the perfect 'GPS' that pinpointed exactly where I was and how to get to where I wanted to be. It is worth the time and worth so much more than the investment."
– Frank Cole, Sales Manager
---
"When I think about what great coaches do, they have one thing in common. They bring out the very best a person has to offer. Alan has a very keen ability to discover, unlock, and foster those talents within. His specific and customized approach has been extremely impactful in my life. As a result of working with Alan, I have been the beneficiary of an increased level of confidence, much more effective communication and the ability to bring both my personal and professional life into high definition.
The most exciting results for me however, lie in the gains that have been produced within my relationships and ability to lead individuals in a large and complex environment. In today's business when truly positive sustainable results are at a premium, I can think of nothing that has been more rewarding to that end than the coaching I have received from Alan."
– Scott Watson, Regional Sales and Operations Manager
---
"Alan helped me transform my life and achieve more than I ever thought I would be able to.  That's saying a lot because I am a high achiever and have had great success in my career and across the board. Coaching with Alan has helped me be more effective leader and communicator.
I assure you Alan is not going to leave you with esoteric concepts that just make you feel good.  Alan is passionate about helping you or your organization THRIVE and he has delivered more value than what I have paid for.  If you want to thrive or you want your organization to thrive, Alan Allard is your coach!"
– TJ Trent, MBA, BSIT- ISS, GSEC, GCED, GCIH, Network+, Security+, MCP 70-680
---
The following is an article written by author and marketing expert Nick Usborne for his newsletter subscribers, describing his coaching experience with Alan: (Nick's clients have included Disney, Intel and other powerhouse companies.)
"Can a business coach help you advance your career or business? This article is a little off the beaten track, and has nothing directly to do with writing for the web. However, we are all employees and freelancers, as well as writers. We have careers or businesses to take care of. So how about coaching? Is it an effective way to get ahead? Can paying a business coach to talk with you over the phone really make a difference?
I must admit to having a small demon on my shoulder when it comes to coaching. It's probably a second cousin to the demon who whispers in my ear when confronted by a therapist. Part of me is just daring the person to utter that awful phrase, "How does that make you feel?" Recently I went through a few months of coaching.
And here's the bottom line: I will make twice as much during the second half of this year as I did during the first half. And next year is looking even better.  So how does this weird magic work? How can talking with a business coach make that kind of a difference? My coach was Alan Allard. He's a patient man. I probably spent the first two sessions introducing him to my demon.
After all, the guy used to be a therapist himself. And I think he came perilously close to asking me how I felt on a couple of occasions. For the first few sessions at least, I had very little idea of what he was trying to do with me. I couldn't quite figure out the process he was following. As it turned out, that didn't really matter. In fact, the entire experience was like trying to grab hold of mist.
What he did, with his cauldron and frogs and eyes of newt, was re-awaken a level of self-confidence I had somehow lost. Not just in myself, but in my work. (And no, I had no idea I had lost that level of self-confidence. That realization came as quite a shock to me.) Feeling good is one thing. Feeling good in a way that one can directly apply to one's work or business is quite another. In other words, he didn't just sugarcoat me with a cloud of ethereal, feel-good encouragement. He gave me something I could take to the bank. I have no idea when or how it happened, but he quietly opened a couple of doors deep inside me and then stood back and waited.
And I guess that's his skill. To open or re-open doors. To enable people to tap into strengths and depths which they either never knew they had, or had somehow forgotten. Perhaps Alan won't thank me for describing him in a pointy hat with a large cauldron.
I use the analogy simply because I can't unravel the mystery of how he made his magic. All I know is that it worked. So if you have a feeling that you're not moving ahead in your career as fast as you could, or that your freelance business should be booming, but isn't, consider engaging a business coach. And if you want to speak with Alan, he's a great coach and an outstanding person."
– Nick Usborne, Author and Marketing Expert
---
"Alan Allard is an expert self-esteem builder."
–Phil Parmer, Ph.D, Chicago, IL
---
"Alan…thank you for all your wise insights…I truly respect and appreciate your work and our relationship."
-Helen Lerner, CEO, Creative Expressions, Inc. (E-mail thanking me for being the coach expert on womenworking.com)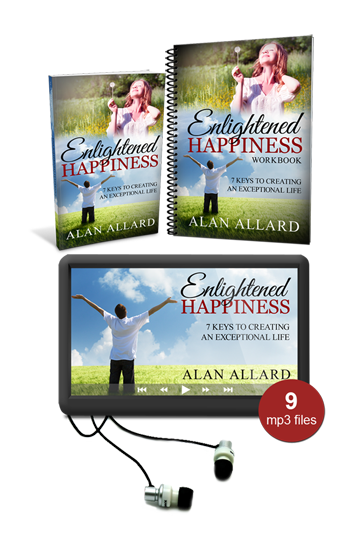 [purchase_link id="1709″ style="button" color="orange" text="Add to Cart"]
---